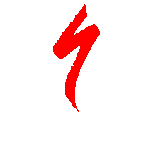 ---
Mountain Bikes
StumpJumper M2 COMP--Super light, super strong. This machine comes with all the components you ever dreamed of on a frame that can handle the punishment of thousands of waking hours on the trail.
RockHopper A1 COMP FS--Tops on the RockHopper hill, the A1 COMP FS comes with competition-quality components and an A1 Premium Aluminum framework. It's everything you'd expect from a top-of-the-line RockHopper.
RockHopper A1--The same basic component setup as the base-model RockHopper, but with our great A1 Premium Aluminum frame. You get lots of cool components now, and a perfect opportunity to upgrade them as your skills improve.
RockHopper COMP FS--Steel is real and this rig delivers the unmistakeable fine-tuned ride that few custom steel frames deliver. The 100% double-butted chromoly Direct Drive frame of the COMP FS is incredibly smooth and durable.
RockHopper--There's nothing stripped-down about this trail-eater. In fact, no matter what your level (income or riding experience), this bike is a great choice as you improve your skills in the hills.
Hardrock GX Sport--The Hardrock line is all about choice, and there are a lot of reasons to choose this one. Great "sport" ride, high-quality parts, and legendary Specialized quality. It's almost selfish to want more.
Recreational Bikes
Globe 3--The Specialized Globe gives city dwellers a comfortable get-around that satisfies both the artistic right and analytical left side of your brain. Wraparound fenders protect you from puddles. The complete chainguard eliminates the embarrassment of greasy pantlegs. And all the while, the eye-catching curves collect jealous glances from every passer-by. On campus or around town, the Globe is retro-style and techno-cool at the same time.
Road Bikes
Allez M2--A single-minded desire to win results in this race-ready thoroughbred. The cutting-edge M2 XX frame with thin walls and long tapers in the butted sections and carbon fork combine to create a lightweight racer of unrivaled intelligence.
The Specialized Web Site contains additional information about their products.
---
StumpJumper
M2 COMP

RockHopper A1 COMP FS

RockHopper A1

Frame

SBC M2 X butted metal matrix composite

SBC A1 premium aluminum

SBC A1 premium aluminum

Fork

Rock Shox Judy XC

Rock Shox Indy XC

SBC Direct Drive Cromoly

Shift Levers

Shimano Deore XT SL

GripShift SRT 600i

GripShift SRT 400i

Brake Levers

Avid SD-1.9L Variable Ratio

Shimano V alloy

Dia Compe DP-7 3-finger alloy

Brakes/Pads

Avid Single Digit Direct Pull w/Ritchey pads

Shimano Deore V-brake

Dia Compe alloy direct pull

Pedals

Ritchey Logic clipless

SBC composite/alloy

SBC composite/alloy

Crankset

SBC Son of Strongarm w/Pro rings

SBC Son of Strongarm w/ Expert rings

SBC Son of Strongarm w/ Comp rings

BB

Shimano UN-52

SBC sealed cartridge

SBC sealed cartridge

Chain

Shimano IG

Shimano IG

Shimano IG

Front Der.

Shimano Deore XT, 34.9mm clamp

Shimano STX

Shimano Alivio

Rear Der.

Shimano Deore XT

Shimano Deore LX

Shimano STX

Hub Cass.

Shimano HG 11-30, 8-speed

Shimano HG 11-30, 8-speed

Shimano IG 11-30, 7-speed

Rear Hub

Shimano Deore LX 32H w/QR

Shimano STX-RC

Shimano cassette 32H w/QR

Front Hub

SBC STOUT w/integrated Skraxle

SBC forged alloy

SBC forged alloy

Seatpost

Ritchey Expert 30.9mm

Alloy Mico Adjust 30.9mm

Alloy Mico Adjust 30.9mm

Seat

SBC ProLong Evolution CarboTech

SBC ProLong Evolution CarboTech

SBC ProLong Evolution CarboTech

Stem

SBC A1 cold-forged aluminum

SBC alloy, 10d rise

SBC alloy, 17d rise

Bar

Ritchey Force Lite

Ritchey Force Lite alloy, flat

SBC alloy, flat

Headset

Tange STE-AL 1-1/8" Aheadset

Tange 1-1/8" Aheadset

Tange 1-1/8" Aheadset

Rims

Mavic 221 32H

Ritchey Rock SCX/OCR 32H

Ritchey Rock SCX 32H

Spokes

14-gauge Ritchey Logic w/ brass nipples

14-gauge Ritchey Logic forged stainless w/brass nipples

14-gauge stainless w/ brass nipples

Tires

SBC Team Control/Team Master Kevlar

SBC Team Control/Team Master Kevlar

SBC Team Control/Team Master Kevlar
---
RockHopper
COMP FS

RockHopper

Hardrock GX Sport

Frame

SBC DirectDrive Light double-butted cromoly

SBC DirectDrive Light double-butted cromoly

SBC DirectDrive Custom TIG-welded cromoly

Fork

Rock Shox Indy XC

SBC Direct Drive Cromoly

SBC Direct Drive Cromoly

Shift Levers

Shimano Deore LX SL Rapidfire

GripShift SRT 400i

GripShift SRX-170

Brake Levers

Shimano V alloy

Dia Compe DP-7 3-finger alloy

3-finger alloy

Brakes/Pads

Shimano Deore V-brake

Dia Compe alloy direct pull

Shimano alloy cantilever

Pedals

SBC composite/alloy

SBC composite/alloy

Resin

Crankset

SBC Son of Strongarm w/ Expert rings

SBC Son of Strongarm w/ Comp rings

SBC Strongarm Sport

BB

Shimano sealed cartridge

SBC sealed cartridge

SBC sealed cartridge

Chain

Shimano IG

Shimano IG

HG

Front Der.

Shimano STX

Shimano Alivio

Shimano Alivio

Rear Der.

Shimano Deore LX

Shimano STX

Shimano Alivio

Hub Cass.

Shimano HG 11-30, 8-speed

Shimano IG 11-30, 7-speed

Shimano IG 11-28, 7-speed

Rear Hub

Shimano STX-RC

Shimano cassette

Shimano cassette 36H w/QR

Front Hub

SBC forged alloy

SBC forged alloy

SBC forged alloy

Seatpost

Alloy Mico Adjust low-profile

Alloy Mico Adjust

Alloy Mico Adjust

Seat

SBC ProLong Evolution CarboTech

SBC ProLong Evolution CarboTech

SBC Softlite Super mountain

Stem

SBC alloy, 10d rise

SBC alloy, 17d rise

SBC Fast Fit, 40d rise

Bar

SBC alloy, flat

SBC alloy, flat

SBC alloy, flat

Headset

Tange 1-1/8" Aheadset

Tange 1-1/8" Aheadset

Sealed 1-1/8"

Rims

Ritchey Rock SCX/OCR 32H

Ritchey Rock SCX 32H

Araya VP-20 alloy, 36H

Spokes

14-gauge stainless w/ brass nipples

14-gauge stainless w/ brass nipples

14-gauge stainless w/ brass nipples

Tires

SBC Team Control/Team Master Kevlar

SBC Team Control/Team Master Kevlar

SBC Hardrock'R
---
| | | |
| --- | --- | --- |
| | Allez M2 | Globe 3 |
| Frame | SBC M2 metal matrix composite | High-Tensile Steel |
| Fork | Carbon w/threadless steerer | Uni-Crown, High-Tensile Steel |
| Shift Levers | Shimano Ultegra STI | Shimano 3-speed trigger |
| Brake Levers | Shimano Ultegra STI | Resin/steel |
| Brakes/Pads | Shimano Ultegra | Shimano Altus cantilever front/Shimano coaster rear |
| Pedals | Ritchey Logic Road clipless | Dual density, non-slip |
| Crankset | Shimano Ultegra | Steel |
| BB | Shimano UN-72 | Sealed |
| Chain | Shimano | KMC |
| Front Der. | Shimano Ultegra | n/a |
| Rear Der. | Shimano Ultegra | n/a |
| Hub Cass. | Shimano HG 12-23, 8-speed | n/a |
| Rear Hub | Shimano Ultegra | Shimano 3-speed coaster |
| Front Hub | Shimano Ultegra | Alloy, nutted |
| Seatpost | Ritchey Expert | Steel |
| Seat | SBC ProLong Evolution CK | SBC Comfort Spring |
| Stem | A1 premium aluminum AheadStem | Alloy, 25d rise |
| Bar | Ergo bend | Steel riser |
| Headset | Tange STE w/capset, 1" | Sealed |
| Rims | Mavic CXP-12 alloy | Alloy |
| Spokes | 15/17-gauge Ritchey WCS w/ gold alloy nipples | 14-gauge UPC |
| Tires | SBC Turbo T Team Edition, Kevlar beading | SBC Nimbus III |